BEHIND THE BUILD: Meguiar's '66 Ford Econoline
For Episode Two of our 'Behind The Build' series we're taking a closer look (coincidentally) at the second of our three project builds, the Meguiar's '66 Ford Econoline…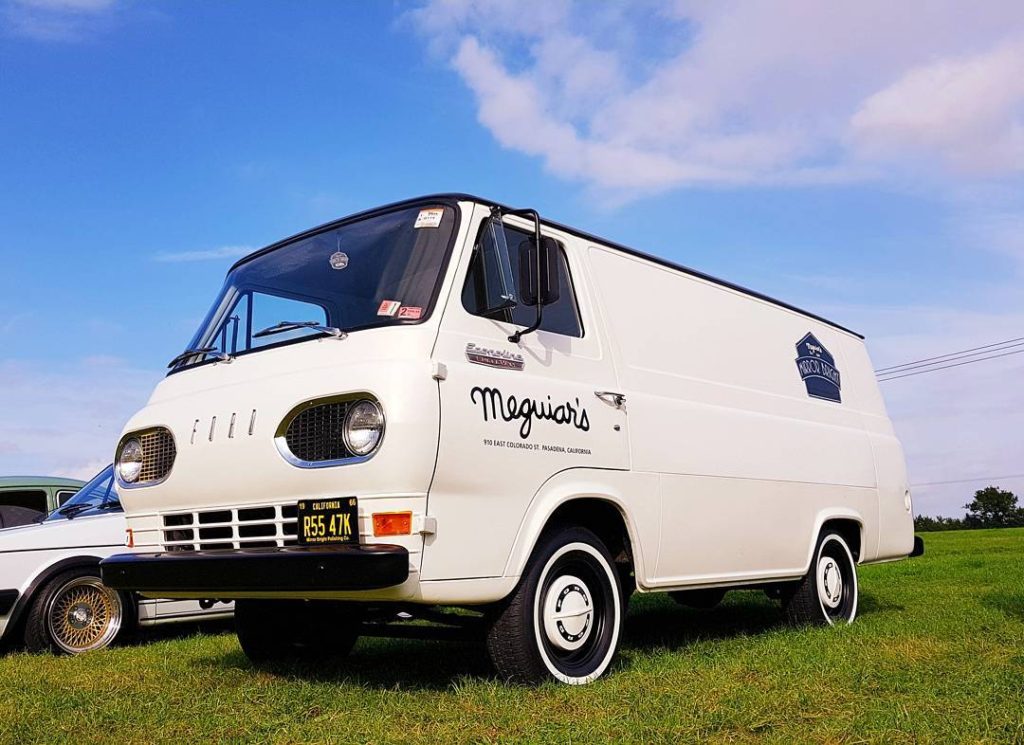 Unveiled back in September 2017 @ Goodwood Revival, we took the Econoline down a very different approach compared to the Crown Vic with more attention focused towards the restoration aspect rather than simply bolting on new parts. Think of it as a resto-mod rather than a full-on show car build.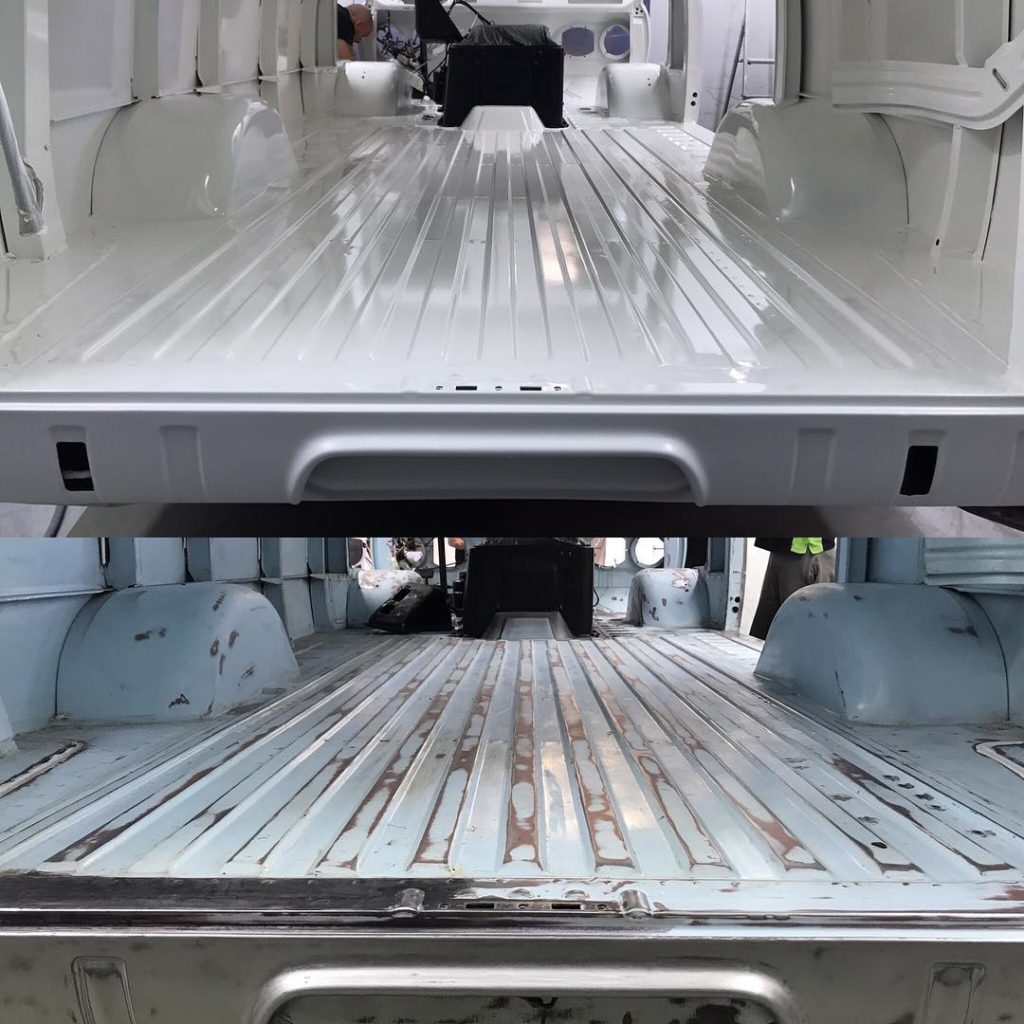 For those not up to speed with their 'Murican car history, the Ford Econoline (or E-Series) is a full-size van first sold in back in 1961. In fact, it's still currently in production (and only second in terms of having the longest production run to the Ford F-Series).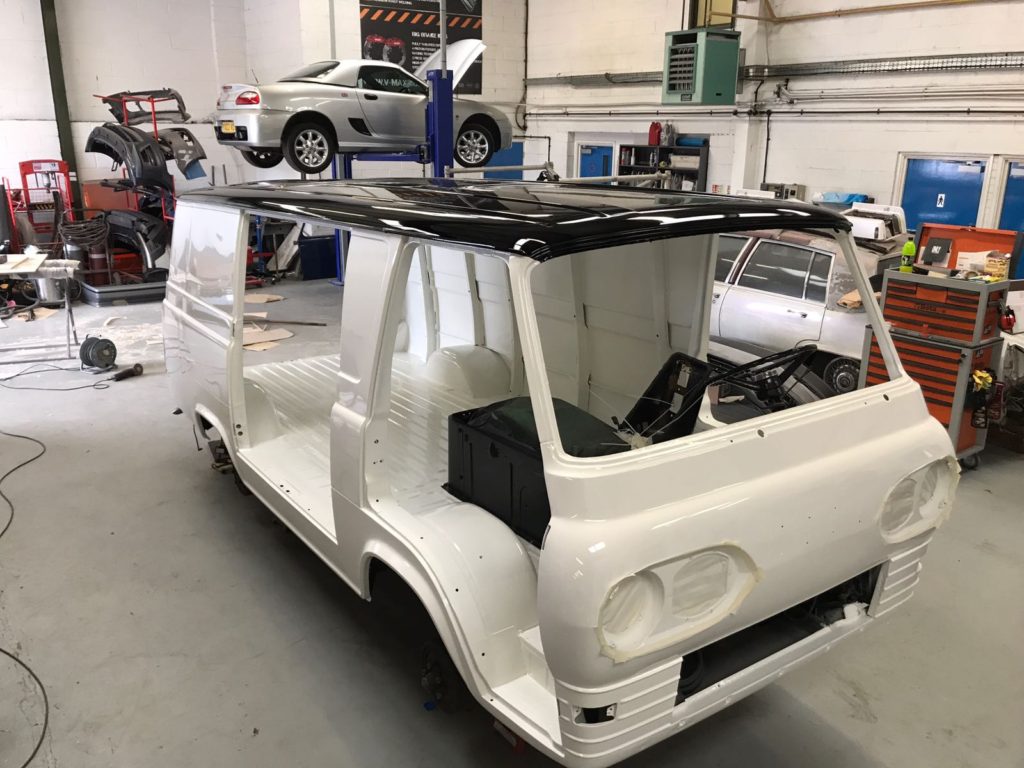 The car (or van) you see here had just the one previous owner, a family-run cleaning business no less, and came with full service history during it's time on the road between 1966-1982. Despite being off the road for over 30-years it was in fantastic condition when it arrived at Meguiar's HQ, helped in part to the Pennsylvanian weather keeping it rust-free and the bodywork being wax sealed during that time.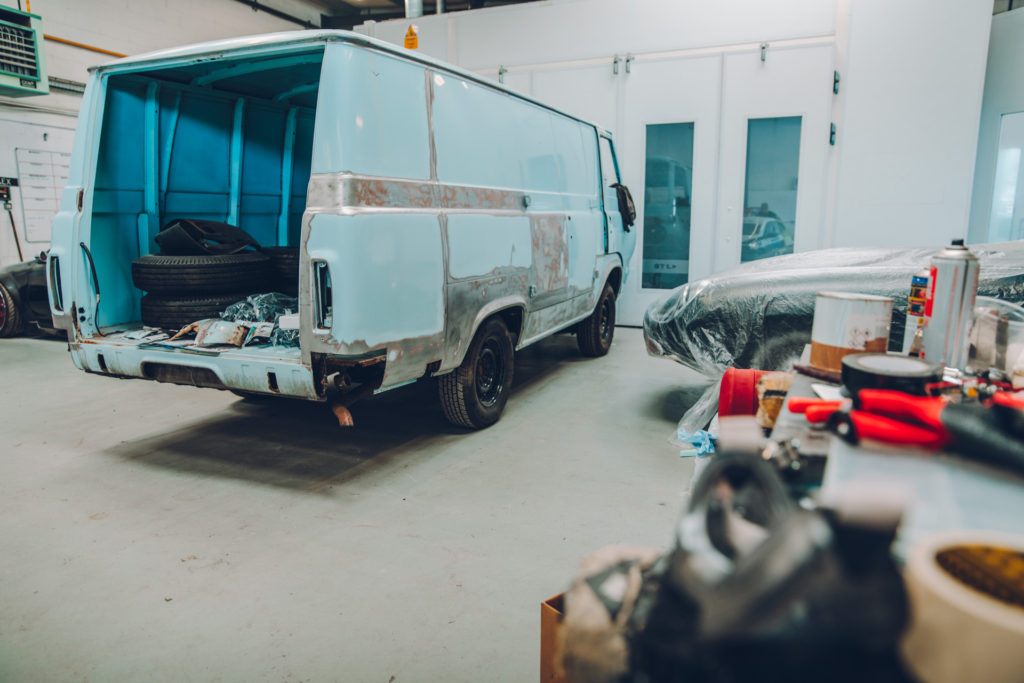 Upon taking delivery of the Econoline, we had any mechanical gremlins rectified by Russ @ Prep N Lay before transporting the van down the road to Reflex Autodesign. The plan was simple: a colour change from the original blue to match our Mirror Bright range combined with pin striping from Nefarious for an authentic vintage feel.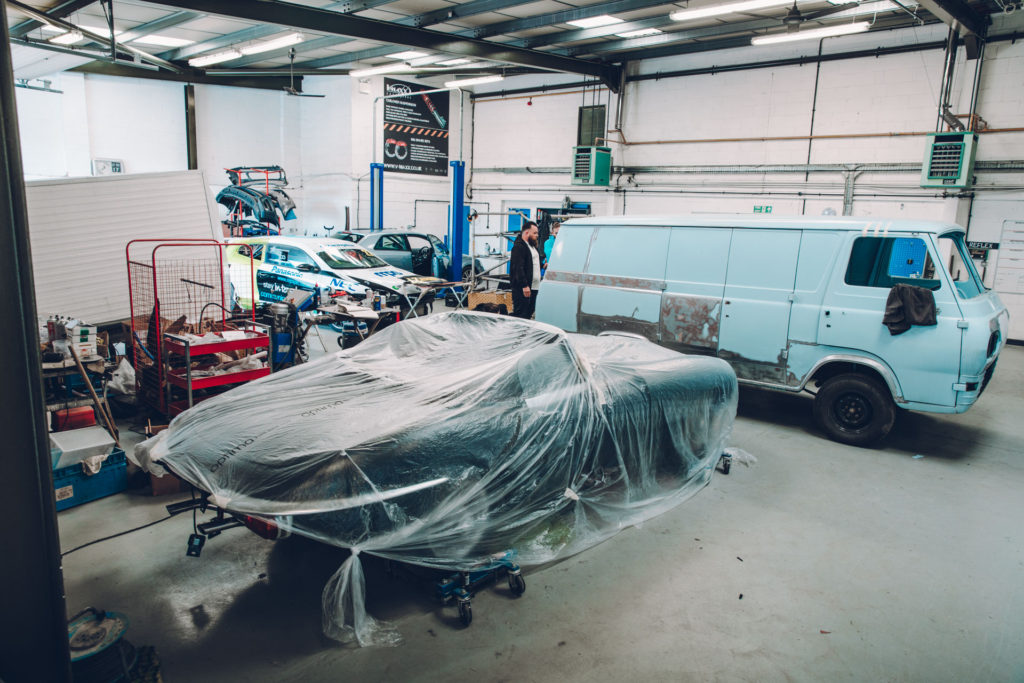 Classic restoration requires a classic skill, and they don't come any better than Nefarious Pin-Striping, a team we've used in the past with our Polish Interceptor project with outstanding results. Watching Nefarious do his thing really is mesmerizing, and proper hand-applied pin-striping just cannot be matched by vinyl.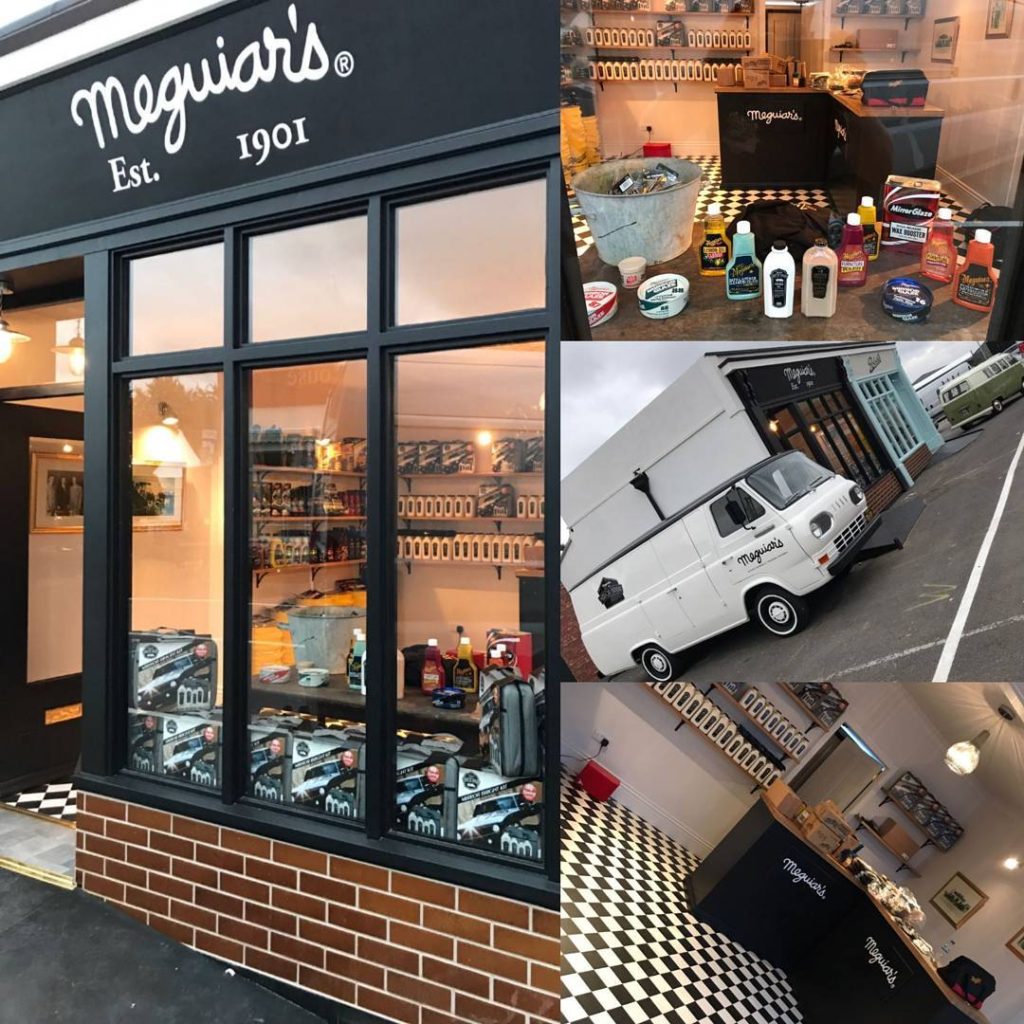 The final piece of the puzzle was to get the Econoline all bolted up and ready for action. Admittedly back in 1966 cars weren't particularly complex, but with the Econoline expected to rack up thousands of miles every year it was down to the guys at Prep 'N' Lay to ensure the engine, gearbox and drivetrain all performed faultlessly.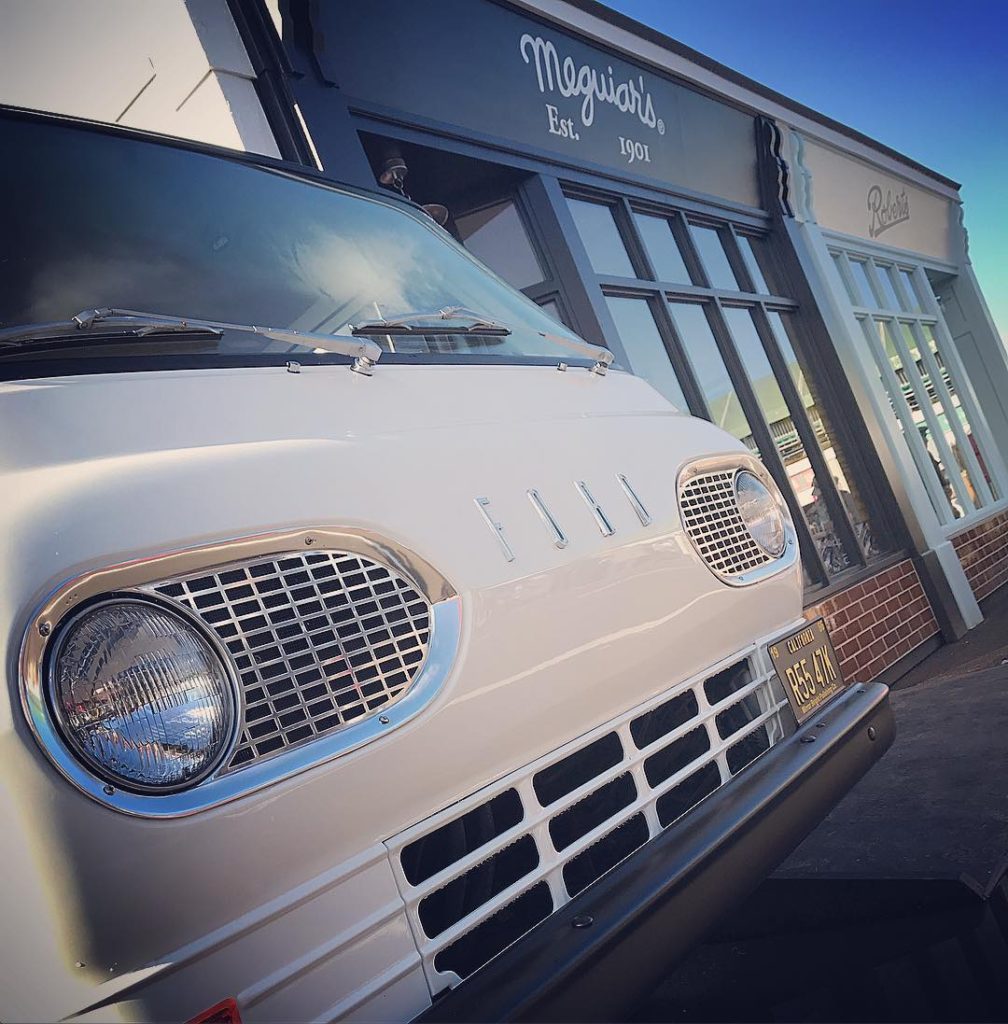 After a hectic few weeks, 150+ cups of tea and a good dose of pin-striping we had the Econoline ready just in time for Goodwood Revival 2017. This wasn't a coincidence, either. The Meguiar's Econoline is perfectly tailored for events like Revival which take everyone back to the 'good old days'. From the cars and stands right through to the dress attire and food menu, everything remains period correct.
In terms of getting looks on the road, few match the size and feel-good factor of the Meguiar's Econoline. Best of all, it'll carry on racking up the miles for many years to come – the way every show car should!
Back to showroom