BEHIND THE BUILD: Meguiar's Polish Interceptor
In the past few years Meguiar's UK has seriously upped its demo fleet, now incorporating three eclectic models including a Hakosuka-fronted Datsun truck… naturally. But way before 'Project Sunny' came the original Meguiar's monster, the tyre-shredding 'Polish Interceptor'.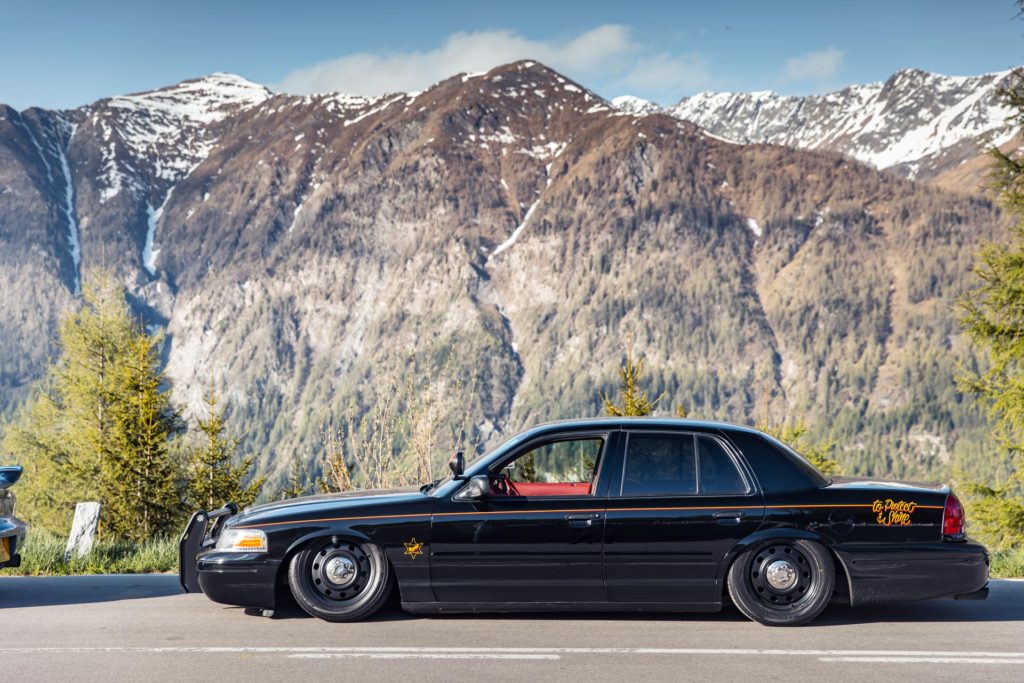 The concept was pretty simple; take a vehicle which has had the hardest life known to man and turn it into a show car. Simple, right? But we didn't want something which was neglected and abused – it had to be roadworthy. The answer? A genuine ex-Police Interceptor!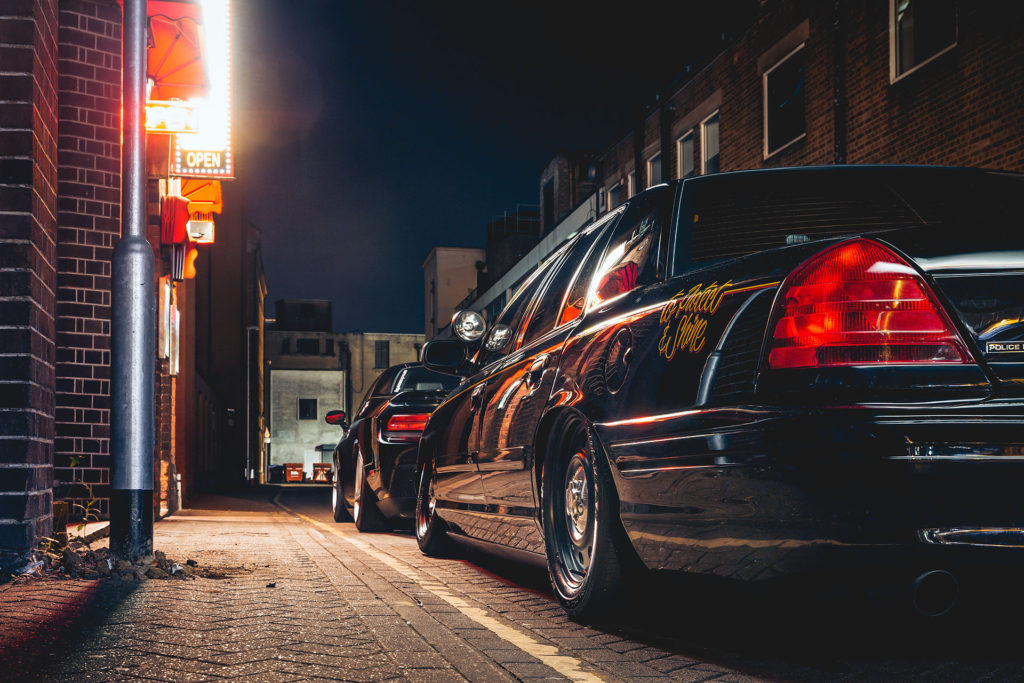 Yup, the Meguiar's Crown Vic was genuinely used to protect and serve over in the good ol' USA. Aside from a few lights and a cage in the back, it was exactly how it would've been used. Originally manufactured in 2008 (and serving as an actual Police Interceptor in the states), the Meguiar's 'Polish Interceptor' ticked all the right boxes – a big, thumping V8 in the front, seats big enough to fit an entire family in the back and super-glossy black paint to showcase the high-quality finish of all our cleaning products.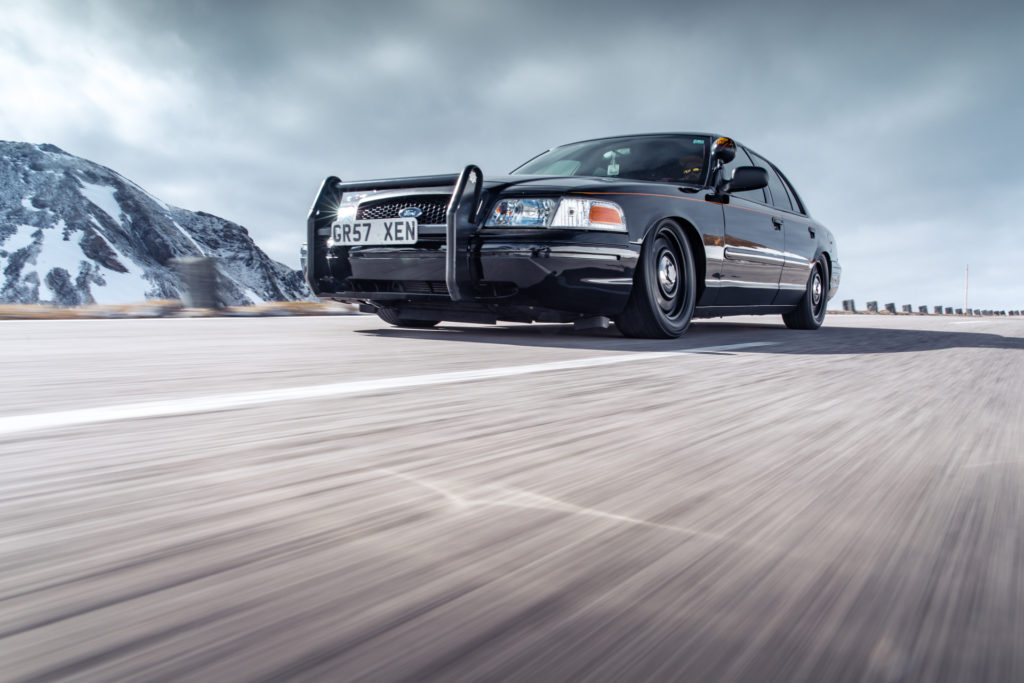 But glossy paintwork is only half the story here. We decided to kit the Interceptor out with Air Lift Performance suspension, a super-aggressive EMP Performance exhaust and complete interior re-trim to take it from fried bacon to a prime pork loin. Now in its third year of service with Meguiar's, we've traveled all over Europe shredding tyres and spreading the good word of Meguiar's cleaning product. So with that in mind, sit back and watch just how this build came to light, and the people behind all the madness…
Back to showroom