SPOTLIGHT: SpeedKore's 1970 Dodge Charger 'Tantrum' Evolution
We're all familiar with SEMA now, right? The world's largest tuning show which just so happens to take place in Las Vegas, attracting some 70,000+ visitors and 3000+ show cars on display. It's a pretty big deal for everyone involved in this industry, and as you'd expect it's one of the key shows Meguiar's attends year after year without fail.
The point we're trying to make is, SEMA is a big deal. It's a chance for Meguiar's to showcase all the latest products incoming in 2019, not to mention interact with thousands of potential buyers, stockists and detailers. So any car you put on your stand will need to be pretty special, and it's safe to say we absolutely nailed in this year.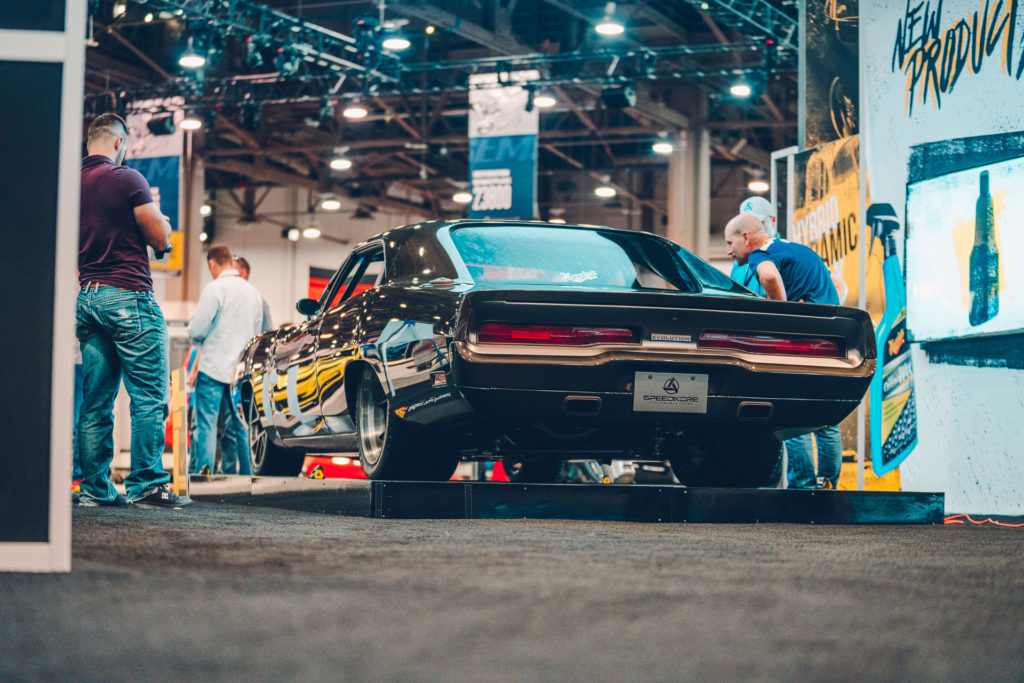 SpeedKore's 1970 Dodge Charger is ridiculous. We mean that in the absolute best possible way. We've been in this industry a long, long time now, and it takes something truly spectacular to blow us away. SpeedKore's Charger goes above and beyond anything we could ever image… and best of all it's on a platform which has been chopped and tuned non-stop for the past five decades!
Those with a REALLY keen eye might recognise the Charger from SEMA 2017, but over the past 12-months it's been through some dramatic changes… an evolution so to speak. For a start, the engine's been de-tuned. That might sound like a negative, but previously it ran a 9.0-litre, twin-turbo Marine Racing engine good for 1600bhp. Sounds impressive, but that kind of power (and engine) is borderline unusable on the street.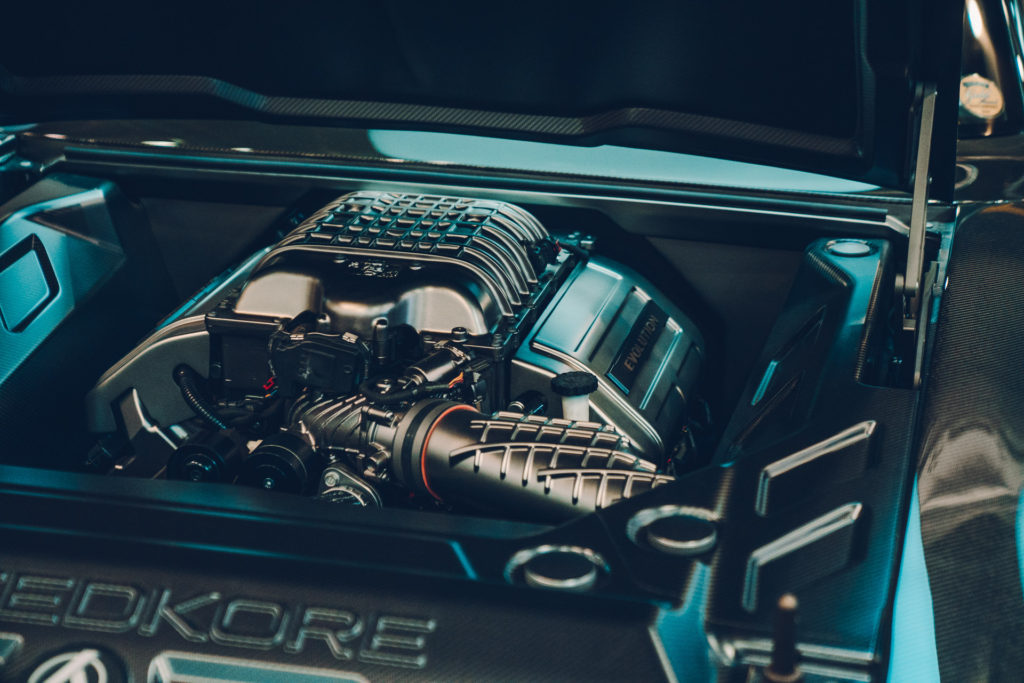 Instead, a 6.2-litre supercharged V8 sits in its place, casually taken from the Dodge Challenger SRT Demon model. This is an engine which – in the Demon – will run 9-second 1/4-miles. Throw some 'light' tuning into the mix and SpeedKore has taken the Demon's powerplant up to 966bhp. Yikes.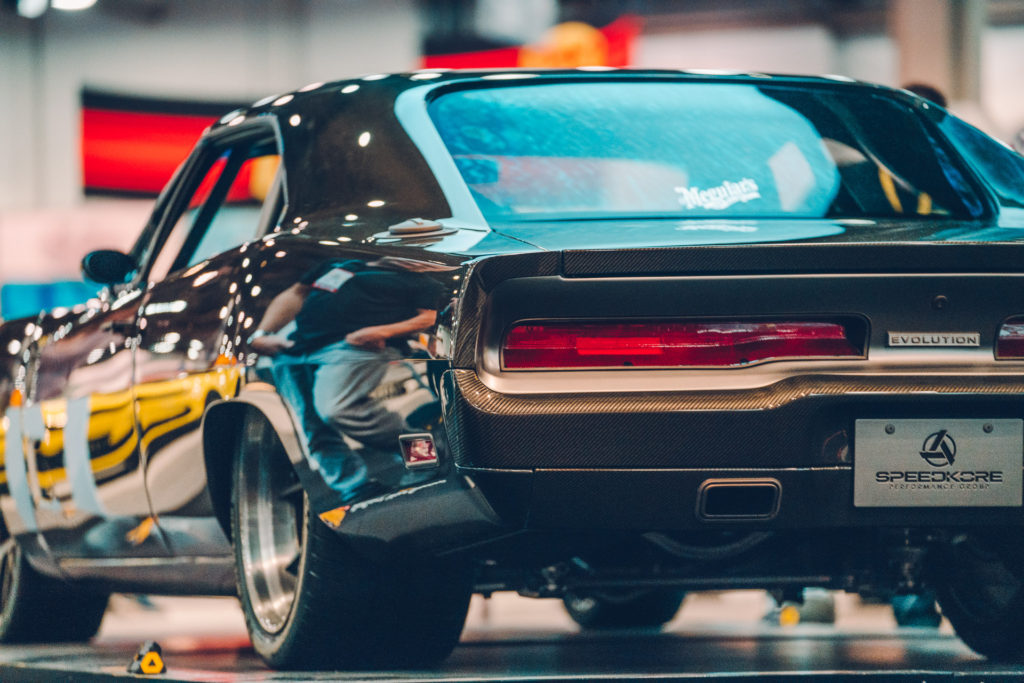 But the engine isn't the masterpiece of this build. That award goes to the chassis and bodywork. Everything, and we mean everything, has been hand-built by SpeedKore in-house. From the boxframe to the floorplan, rollcage and exterior. Speaking of exterior, it's entirely carbon fibre. Oh and the entire roof panel is manufactured out of a single piece of carbon fibre!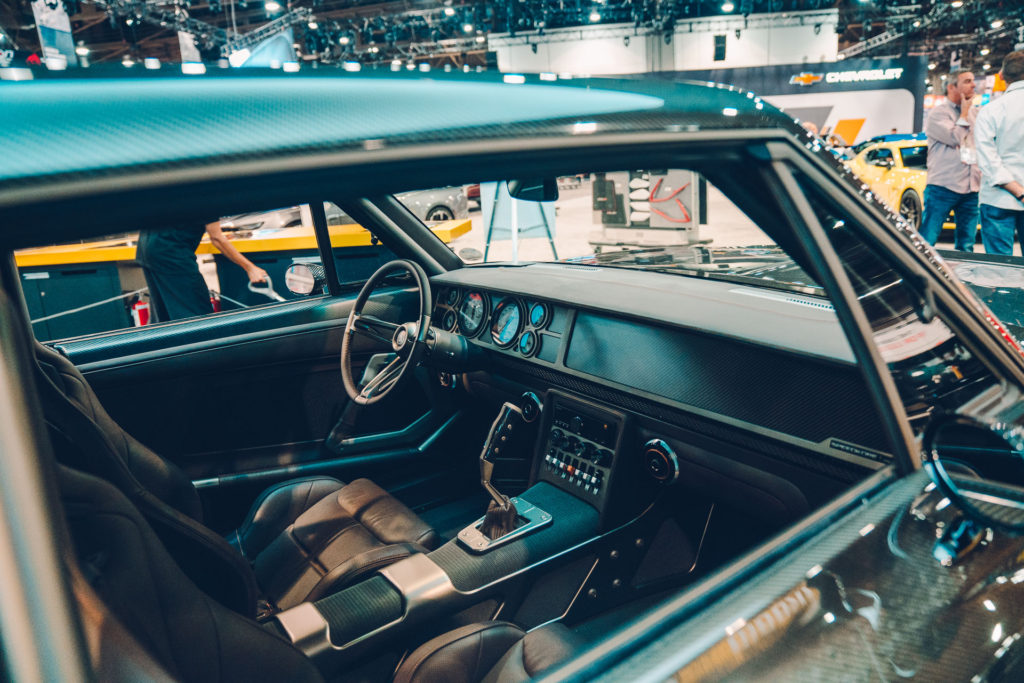 It's not some stripped-out race car, either. The interior has been completely re-worked to incorporate Recaro bucket seats and a bespoke dashboard. It's all trimmed in leather with lashings of carbon fibre and billet aluminium used throughout. Not a single piece of this car has been left untouched; it's a work of art.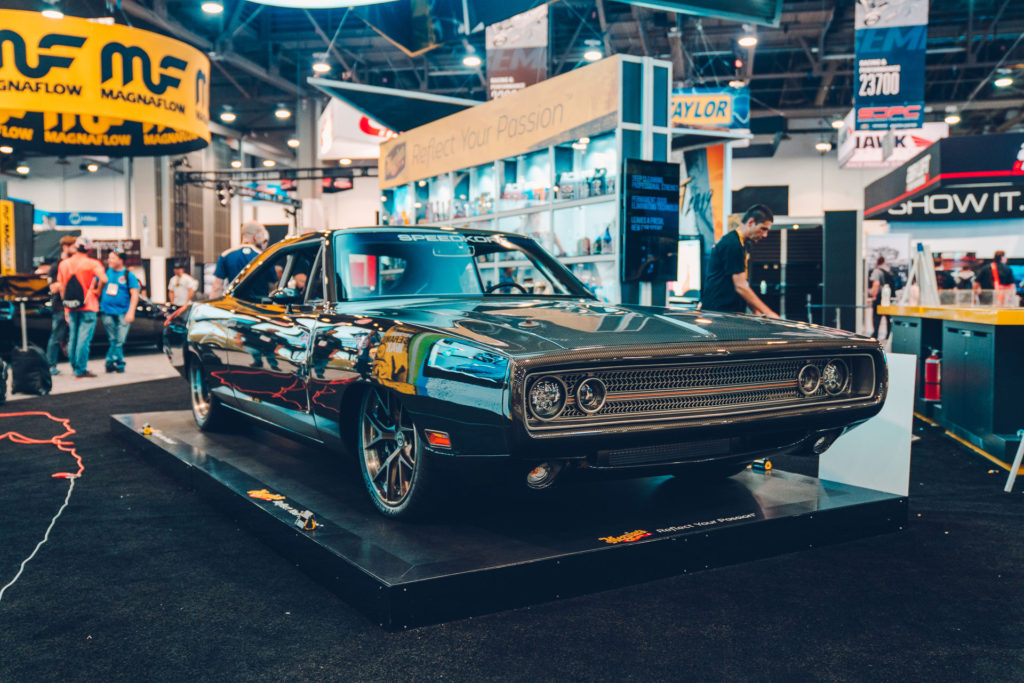 The end result is a Charger weighing just 1450kg giving it a power to weight ratio of 666bhp per tonne. That's a pretty apt number for such a potent beast…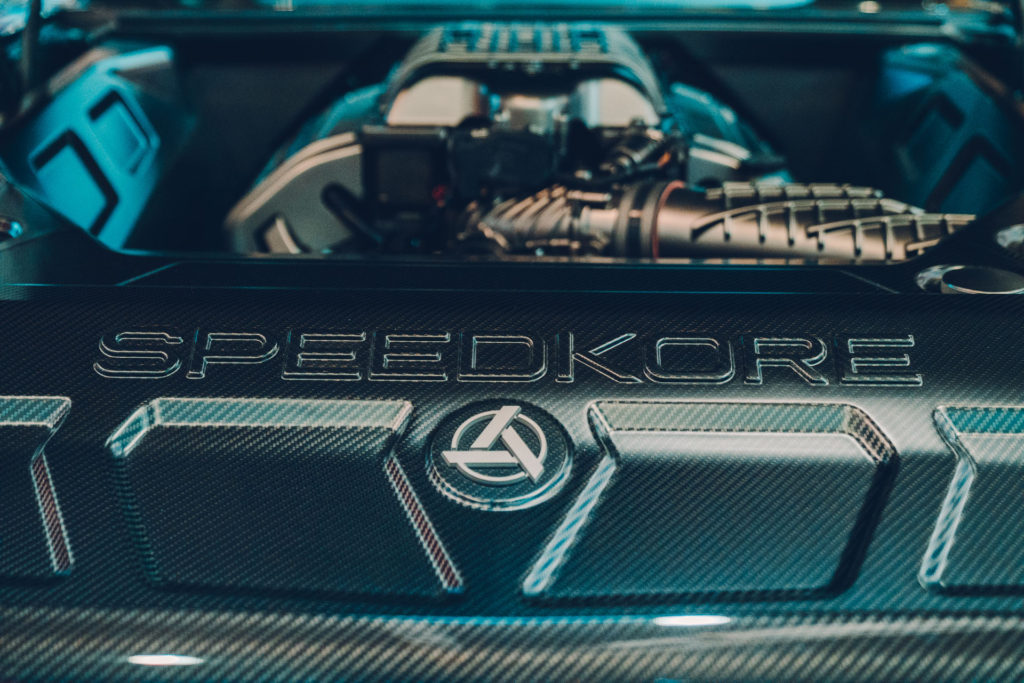 It was a real honour to be able to showcase the SpeedKore Charger on the Meguiar's stand this year. If you haven't already, make sure you delve deep into the build process over on the SpeedKore website here: https://speedkore.com/about/speedkore_70_charger_final/
Back to showroom